91
I've written two books about a group of Arthur fans (I'll talk about them later) and in the prequel, one of the characters tells the other about a daily strip concerning life at a literal dog school (a school for anthropomorphic dogs) Sometimes anthropomorphic dogs from other media cameo, including Arthur!
Fern: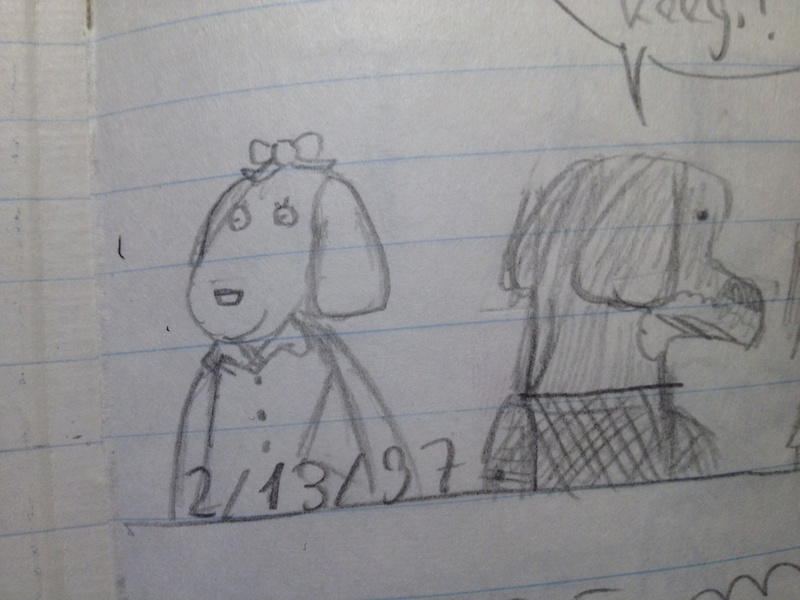 The dates indicate the date of the comic strip, not the date I drew it.
For the 10th anniversary strip, Prunella attends the ceremony:
Before her facelift
From a 1927 license plate register (the 'poodle' section)
Wilkins (the greyhound chauffeur of Colette, a poodle and Muffy-esque character - rich but not snotty) meets Bailey: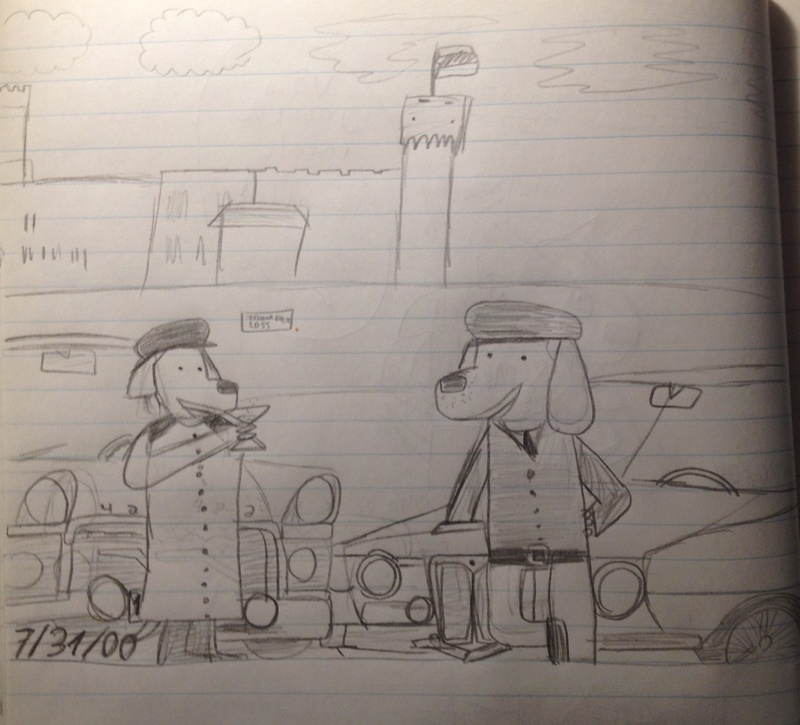 Ashgabat, the capital of Turkmenistan, was outlawed for dogs in real life and in the comic, so now it's a city where only cats live: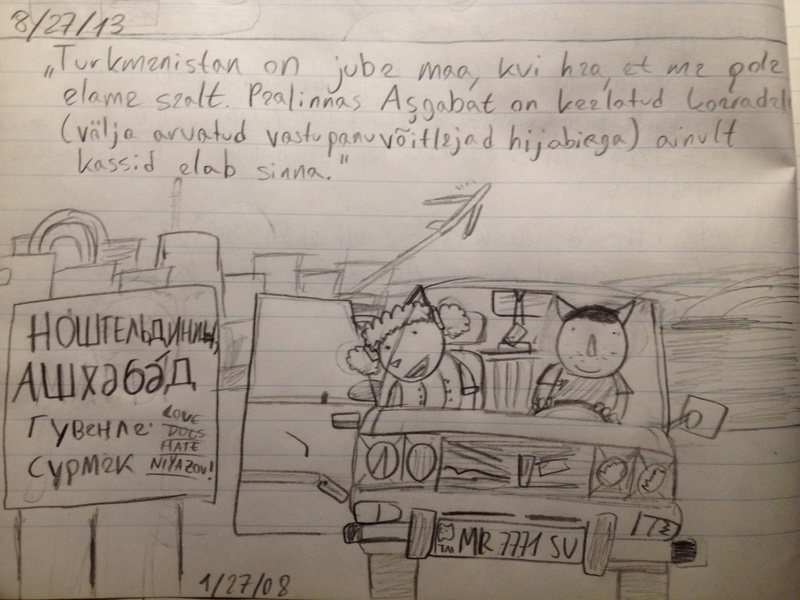 Also, hooray for my goof, not only is cyrillic not used in Turkmenistan (anymore) but the "Turkmen" is just Google Translated Turkish written in Cyrillic.
The text below is Estonian - which I learn and the nationality of the character who writes these strips.